Today October 24 is my grandson Wesley James Birthday! He is 5 years old. WOW how the time has flown by. Wesley was my Daddy's middle name. My Daddy never got to meet Wesley. :(
He would have been so proud that he was given his middle name. April and I were in the delivery room when Wesley was born. I am posting a few pictures of Wesley:

Wesley a few hours old
Wesley, I'm not sure how old he is here.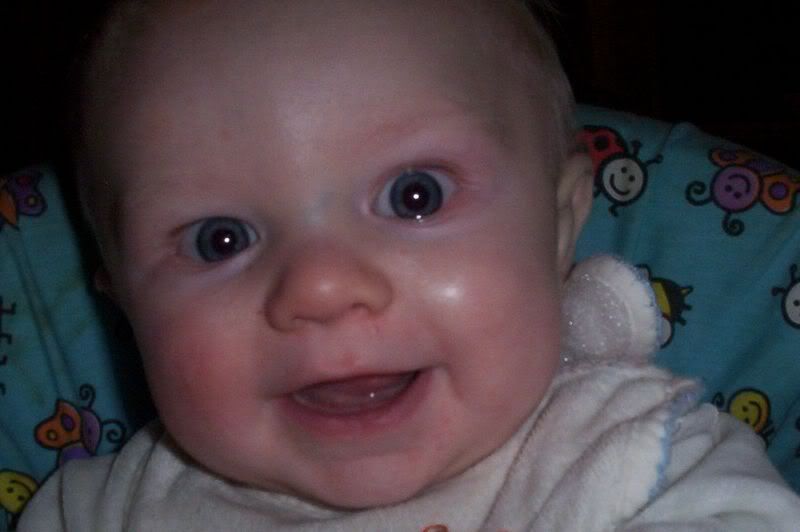 Wesley's First Birthday
This pic was taken in Feb.

My husband took the day off today and we are going to attempt to take both Wesley and Mallory to Sam's Club. Wish us luck! lol Today is the grand opening of Sam's. As you might remember last Thursday I went there thinking it had opened that day, but it hadn't. lol We also have to drop my Pathfinder off at the garage. I was sitting on the front porch last Sunday and was looking at Eric's car and my truck when I noticed that my inspection had run out in September! I had been driving with an expired inspection sticker. Here in Virginia we have to have our vehicles inspected once a year. Last year my Pathfinder failed inspection. Something was wrong with my lights, we had to get them fixed before it would pass. This year there is nothing wrong with it and it should pass.
Have a great Friday everyone!